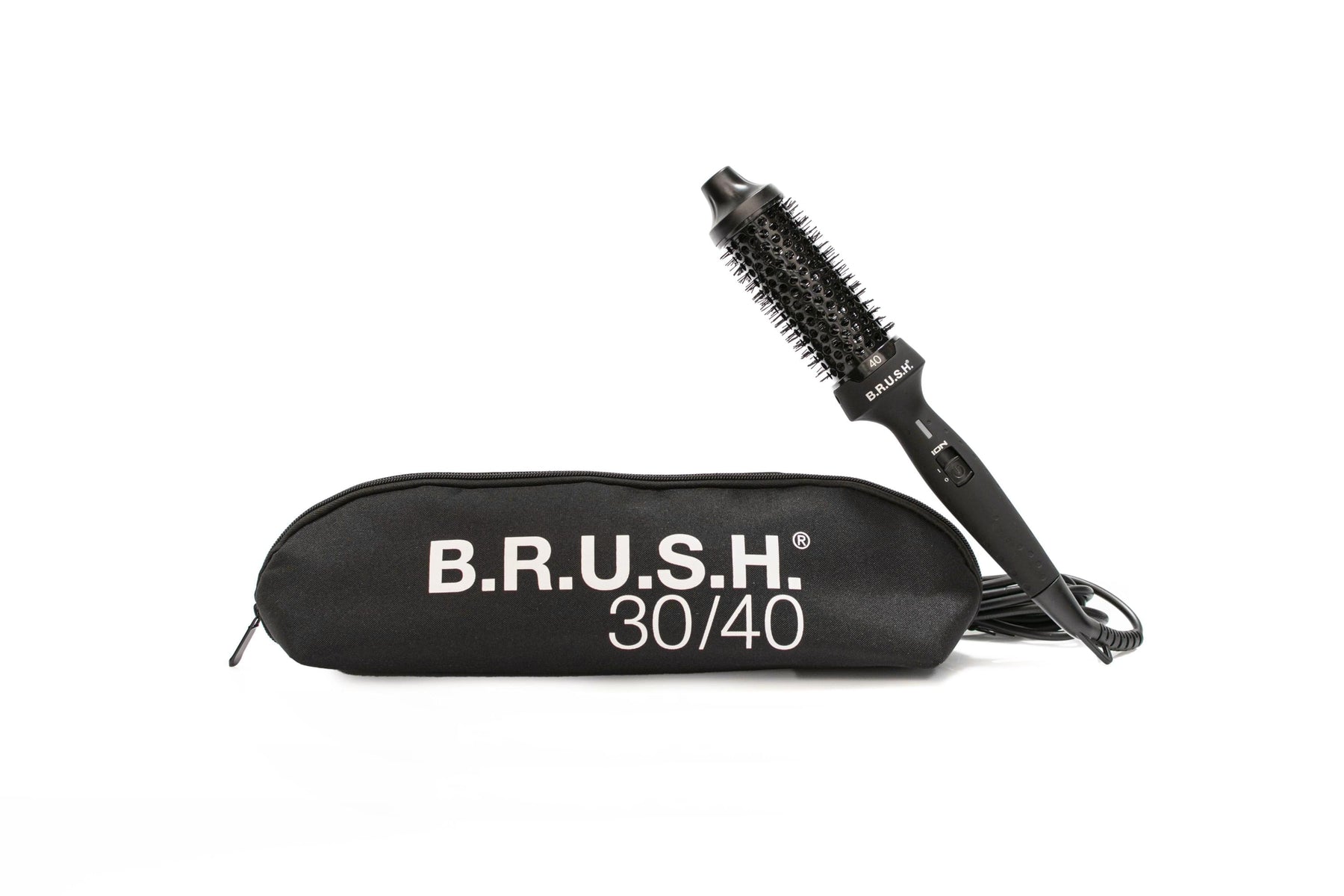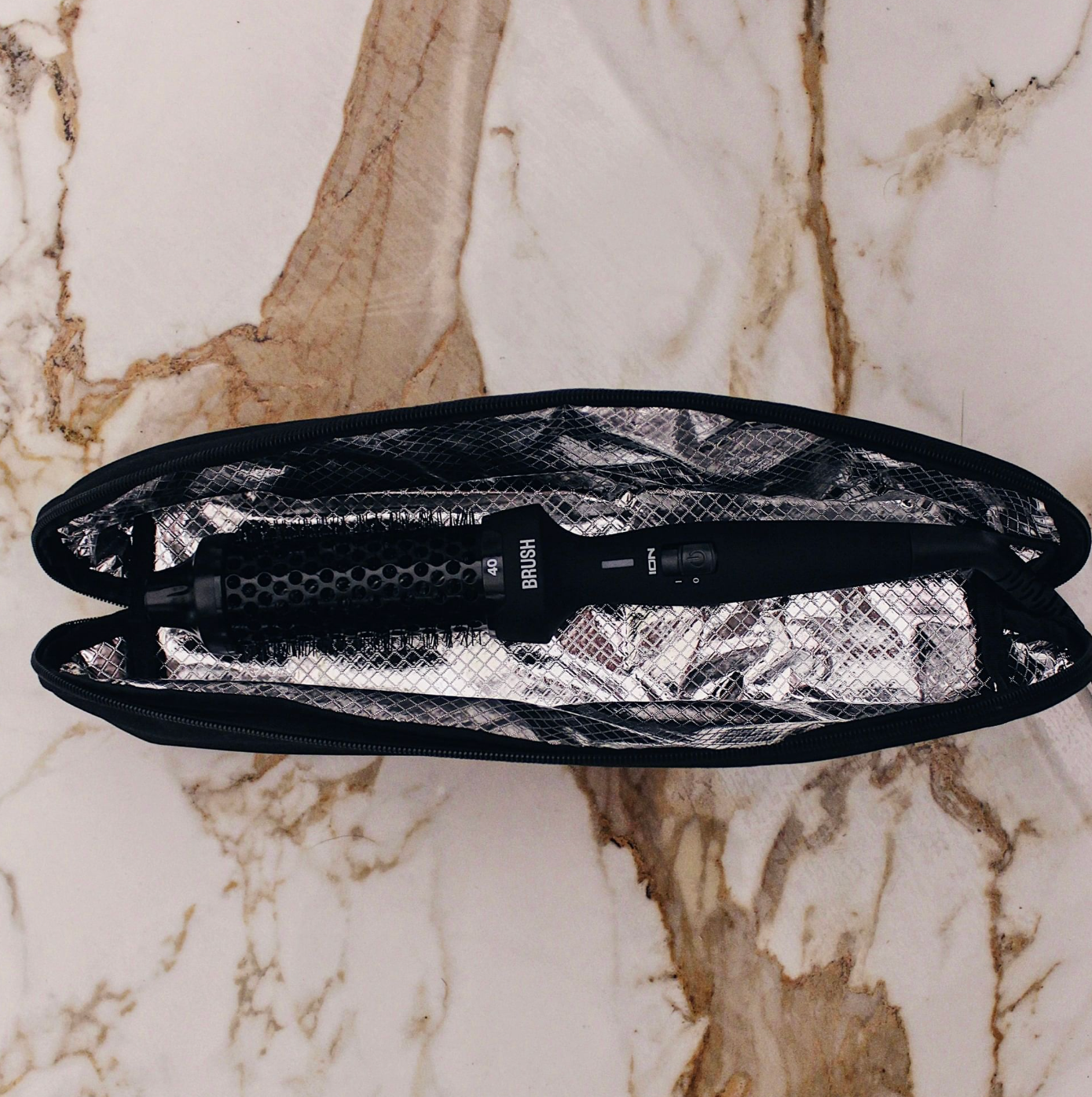 Travelbag
Enriched with keratin, argan oil and macadamia oil
Salon-worthy hair in a twinkling of an eye
Easy waves, volume, curls or smooth hair
In Stock - DELIVERY TIME IN ~ 3 - 5 DAYS
14-Day Money Back Guarantee
14 DAY 100% NO RISK MONEY BACK GUARANTEE

BRUSH 30/40 heating brush - thermal brush
Size 40 = medium to long hair
Size 30 = short to shoulder length hair 
(see size recommendation in the photo)

AVAILABLE ONLINE FOR A LIMITED TIME

Your hair is tamed in minutes ! You can create the perfect wave inwards or outwards,curl, volume or a straightened look. You no longer need a round brush and hairdryer for styling just this versatile B.R.U.S.H. The Keratin, Argan Oil and Macadamia Oil adds incredible shine while treating the hair. 

Advantages:

Repairing: Enriched with keratin, argan oil and macadamia oil for a healthy and shiny result.
Simple: Whether you're looking for light waves, curls, volume or straightening , the BRUSH is flexible, quick and easy to use.
Ease: fiddling with a hairdryer and round brush? Standing in the bathroom forever and let down?  Your perfect dream hairstyle in just a few minutes.


    Properties:

Heats up to 180 degrees, 356 degrees Fahrenheit

 

(ATTENTION: NOT a blow dryer brush)

Ion technology for anti-static hair

Use on dry hair

Enriched with keratin, argan oil and macadamia oil

Heat protection glove included

3 meters 9ft - 360 degree cable - without tangling 

Instructions for use included

Anti-slip handle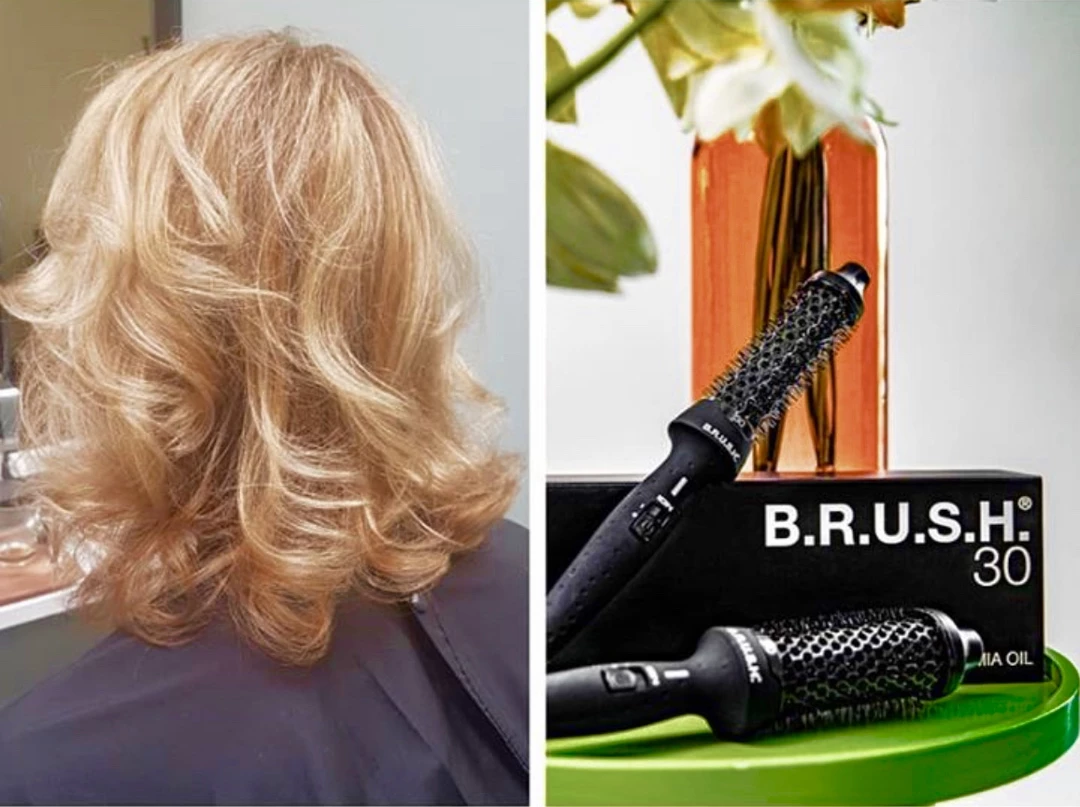 (styled with the 30mm)
Suitable for all hair length and all hair type!
CARE. SIMPLE. FAST

Put an end to 1000 styling tools at home. B.R.U.S.H. is your all-in-one companion and makes styling much easier.
NATURAL INGREDIENTS COMBINED WITH THE LATEST TECHNOLOGY
Your hair is made up of over 80% protein. Every time you wash or blow dry your hair it loses protein. If you don't replenish it, your hair can become brittle, dull and "sick". The 
keratin
gently counteracts this. 
Macadamia oil

 is known to moisturize, strengthen and add shine. It contains a lot of vitamins and minerals that nourish your hair every day. 
Argan oil
provides more shine and volume, especially for dry and processed hair. Also contains many vitamins and minerals essential to healthy hair.
Wet hair is more sensitive to heat and more susceptible to break off more quickly making it harder to style.  B.R.U.S.H. gives you better control over the heat and styling in dry hair. B.R.U.S.H. was developed with the professional hairdresser in mind making sure that daily use was not easy and quick but also maintained the integrity of the hair.  You can use B.R.U.S.H. every day, not just when you wash your hair. 
As mentioned above, we wanted to make styling quick and easy. Rotating brushes often tangle the hair, can be difficult for individual styling and isn't particularly suitable for long hair. With B.R.U.S.H. you have the maximum flexibility.
There are 2 sizes. (40) 1,57 inch and (30) 1,18 inch.
For smoothing, natural light curls, waves, or volume at the roots. B.R.U.S.H. is an all-rounder.  Caring. Easy. Fast
You can use it on dry or towel-dried hair
No, but we do offer a 14-day money-back guarantee. If you do not love it just send it back.
We offer all common payment options.
Paypal
Credit card
debit card/ credit card
Our warehouse is in Springfield, Missouri and we ship daily.